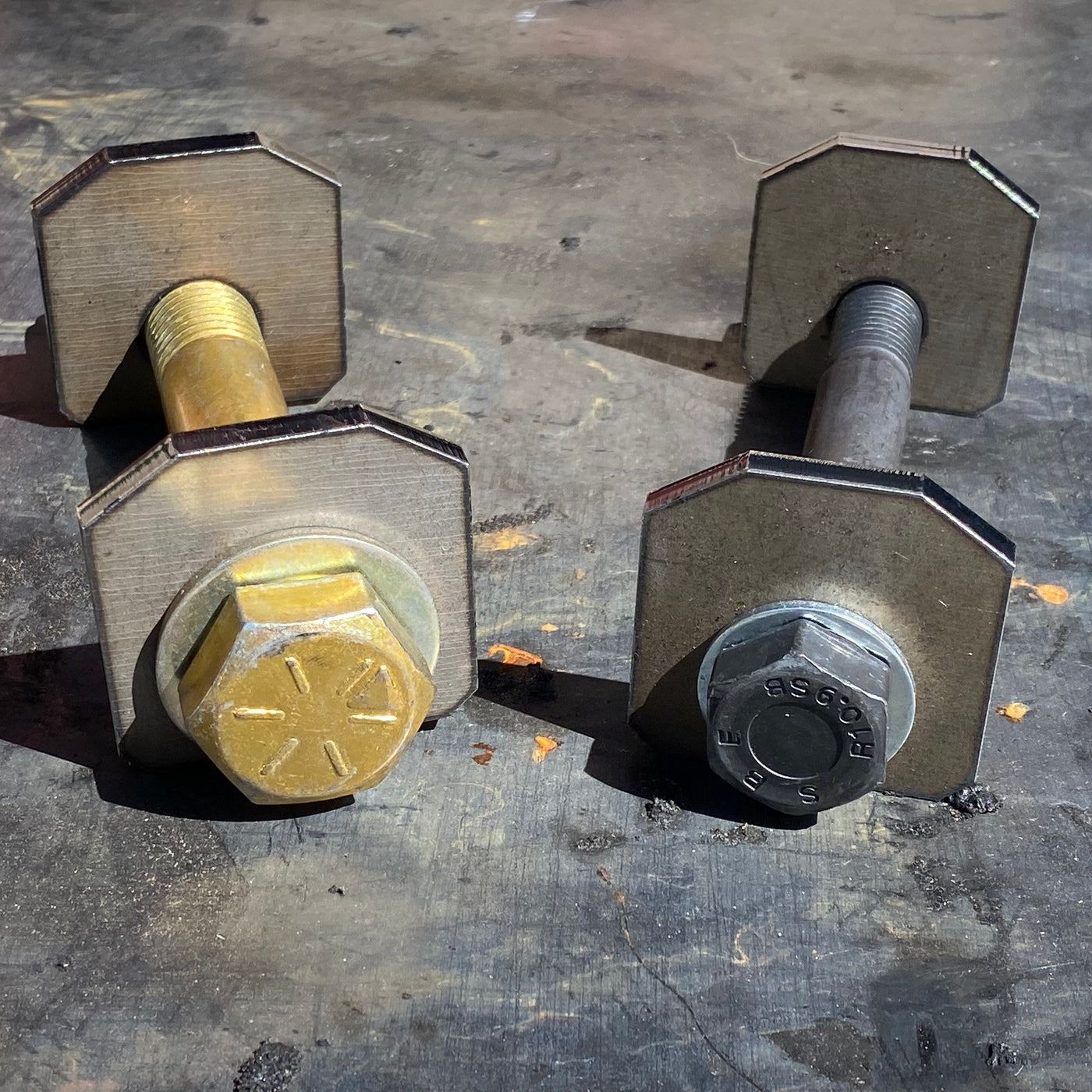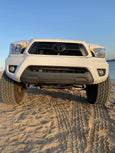 333 Fabrications
Alignment Cam Eliminator Plates
$100.00 $110.00
In stock ready to ship!
Tired of throwing off your alignment every time you go wheeling? Get rid of those weak alignment cams and eccentric bolts, and upgrade to the 333 Fab eliminator plates to fix that common alignment shift problem! Get PERMALIGNED.
The cam eliminator kit provides a more convenient installation, an easier adjustment method, and stronger components than any other kit on the market (check the photos!). 
No welding or permanent modification required, just remove your stock cams and bolts, and bolt these on instead. Install instructions are included!
Watch this short review by Sherpa Motorsports during the install on their 4th Gen race build:
WATCH VIDEO (watch it thru the 7min mark)
Features:
All in one, 3 way adjustable ( - , 0 , + ) 1/4" steel eccentric plates
Grade 8 or 10.9 hardware included. Up to ~30% larger bolts than stock
Laser cut to the highest quality for perfect fitment
No welding or permanent modification required
What's included:
x8 Precision laser cut cam plates
x4 grade 8/10.9 bolts (varies upon kit)
Install instructions
Fitment Notes:
00-06 Tundra / 01-07 Sequoia kits may need to trim the bolt end if using a long travel CV boot

This kit can be used with or without aftermarket upper control arms. I

f you primarily drive the vehicle on-road, adjustable uppers are 

recommended
Compatible with stock cam tabs, Total Chaos or All-Pro Cam tab gussets (will NOT work with Marlin Crawler tab gussets)
Product intended for off-road use only
Current Lead Times:
ALL KITS IN STOCK READY TO SHIP