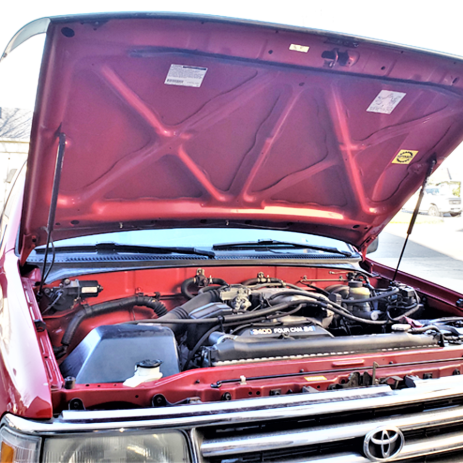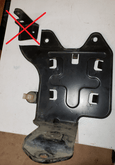 Spiker Engineering
93-98 T100 Hood Strut Kit
$93.00
IN STOCK READY TO SHIP.
High Lift Hood Strut Kit for 93-98 T100s. This kit eliminates the need for a prop rod, and makes your engine compartment free and clear of obstacles.
One-handed hood opening and closing – the struts lift the hood smoothly to its fully open position, and allow it to close and latch securely without slamming. High-Lift capability can raise the hood by up to 8 inches above the stock prop rod height, for better lighting and access to all your engine projects. Choose the desired height during installation, and the hood will open to that position every time.
Complete kit includes:
two enameled gloss black high-lift hood struts
heavy gauge gloss black powder coated brackets
all required installation hardware
illustrated step-by-step installation instructions
Easy installation in under 30 minutes. Designed and tested to work with all stock 93-98 T100s. Contact Spiker if you have non-stock additions or alterations under the hood along the inner fenders. They've worked with customers to accommodate many unusual situations!
Note: Some models may require modifications to the bracket holding the evap connector. A corner of the bracket needs to be cut off to make room for the strut (see last photo), and the connector then zip-tied to a nearby location.