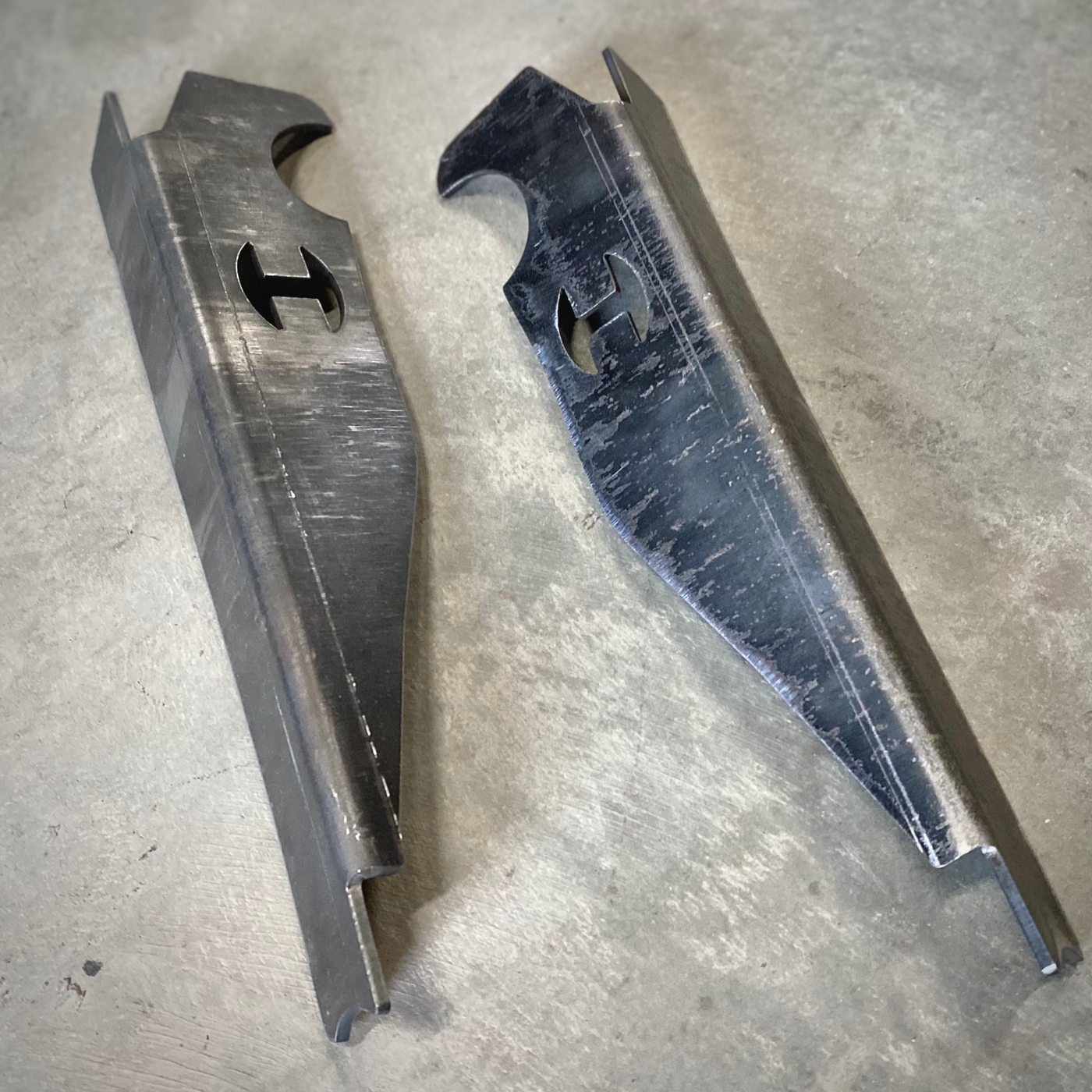 Heavy Friction Works
HFW Spindle Gussets (3rd Gen 4Runner, 1st Gen Tacoma/Tundra/Sequoia)
$42.00
BACK IN STOCK!

Give your Toyota some Heavy reinforcement with these weld-on spindle gussets! Heavy spindle gussets reinforce a weak factory design and add much needed strength to the spindle upright.
PRO TIP: These gussets are designed to protect the spindle upright while limit straps will protect the upper ball joint/ uniball mounts on the spindles- a known failure point in the generation of compatible vehicles listed below. Combine these gussets with a properly limited suspension, and your spindles will hold up to the harshest conditions. If your vehicle is doing a Yota wave, with no limit straps, your upper ball joint mounts are having a bad time.
Features:
Heavy 1/8" construction offers resistance against bending of the spindle
Bracket cut-out allows full functionality of the ABS wire bracket, and eliminates the need for a zip tie
Laser cut with tight tolerances mean little to no grinding of the gussets.
Compatibility:
1996-2002 4Runner
1995-2004 Tacoma
2000-2006 Tundra
2000-2007 Sequoia
Includes: One pair (driver & passenger) pre-bent steel spindle gussets

Current Lead Time: In stock ready to ship