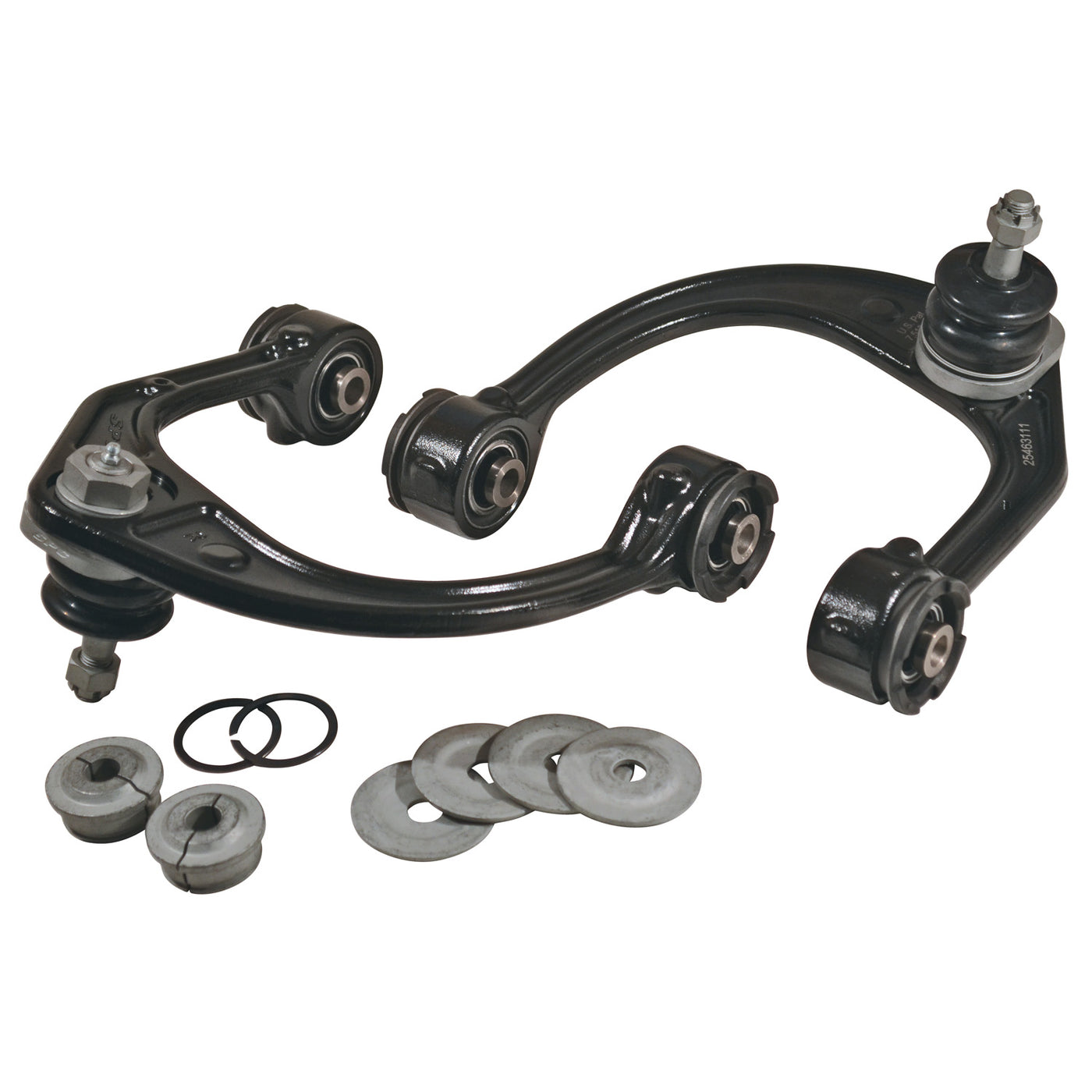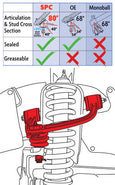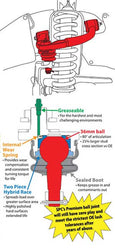 SPC Performance
SPC Adjustable Upper Control Arm Menu
$849.96 $1,154.84
ALL KITS IN STOCK, FREE SHIPPING IN THE U.S.
Many Toyota trucks and SUVs run out of factory adjustment when you install lift kits. SPC upper ­control arms ­provide an ­additional ±2° of camber and 0° to +4° of caster adjustability. Built with a greasable ball joint and SpecRide™ ­bushings, these arms are designed to correct ­alignment angles while maintaining factory ride quality.
More wheel travel: SPCs have more clearance to get the arms around the spring bucket. With 80° of articulation in the upgraded ball joint and free pivoting bushings, SPCs give you maximum droop travel.
More tire clearance: Use adjustment in the control arm and on the OE lower cams to maximize alignment angles and move oversized tires forward in the wheel well to minimize or avoid fender trimming.
PRO TIP: Pair your SPCs with a Cam Eliminator Kit (view HERE) for the ultimate combination of a bullet-proof and fully adjustable alignment.