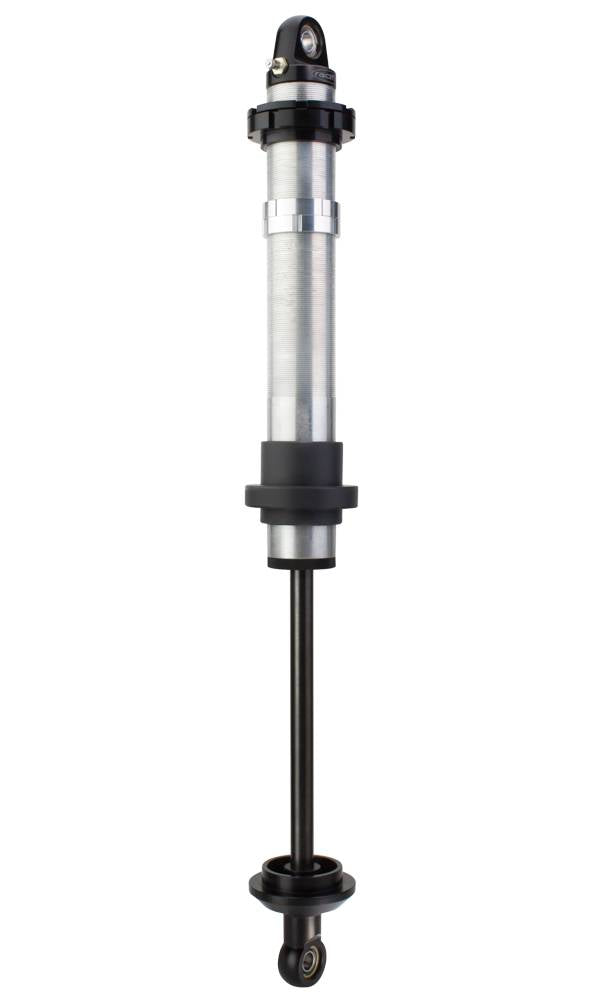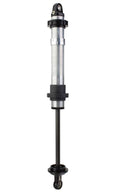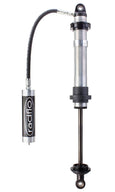 Radflo
2.5 Coilovers - Radflo Suspension
$530.00
Radflo shock absorbers are engineered to outlast and outperform the competition. All components are manufactured from the highest quality materials and machined to exacting tolerances. The result is consistent and dependable performance race after race. Dual spring hardware included. Springs sold separately.
All Radflo Off Road Shocks are custom built-to-order, and uniquely valved to meet you and your vehicle's unique needs and specifications. After your order is placed, we will send you a Shock Tuning Questionnaire to fill out, so the builders know exactly how to valve your shocks for ideal performance and ride quality. This is what we mean by "built-to-order"!
Sold individually. Average current turnaround time 0-3 weeks
Standardized sizes ensure a broader range of high performance springs are readily available for your application. The compact design fits tight mounting locations where traditional coil springs would never work. Velocity sensitive valving automatically adjusts to terrain for improved control, handling and comfort.
Radflo's exclusive Freeflo racing piston utilizes adaptive damping technology to automatically match shock performance to surface conditions. Multi-stage compression and rebound damping characteristics can be independently customized to suit your vehicle setup and driving preferences. Completely rebuildable, serviceable and tunable for virtually unlimited service life. Because all shocks wear out eventually, they designed every single component to be easily serviced or replaced. Even the individual valve shims can be changed to fine-tune damping performance.
Radflo's highly experienced technicians can perform these services, or you can service the shocks yourself for immediate results. Exceptionally strong piston rod assembly designed for the harshest off-road racing conditions.
Available in 5/8 inch, 7/8 inch and 1 inch diameters, our Nitro Steel rod and slippery bronze rod guide provide unyielding performance in the roughest terrain. Multi-direction, triple lip sealing system prevents oil contamination while ensuring excellent gas and oil retention. Endurance inspired design provides consistent, fade-free performance and unmatched reliability.
Product Details:
Product Type: Off Road 2.5 Inch Diameter Coil-Over 8-16 Inch Travel With 7/8 Inch Shaft, Emulsion or Remote Reservoir
Travel Height: 8 - 16 Inch
Shaft Size: 0.875 Inch
Front/Rear App: Front|Rear
Bearing Size: 0.625 Inch
Body Diameter: 2.5 Inch
Body Material: SSID Alloy Steel Tube
Body Finish: Clear Cadmium Plating
Body Caps/Eyelets Material: CNC Machined 6061 Aluminum
Body Caps/Eyelets Finish: Black Anodized
Coil-Over Hardware: CNC Machined Aluminum with Nylatron Spring Slider
Mounting Hardware: Universal Spherical Bearing and Hardware
Rod Material: Nitro Steel
Rod Finish: Mirror Polished
Rod Guide Material: CNC Machined Bronze
Rod Guide Finish: PTFE Coating
Piston Type: Radflo Aluminum Freeflo Racing Piston
Seal Type: Combination Quad-Ring and Lip Seal (Rebuildable)
Service Status: Consumer Or Factory Serviceable
Springs: Dual Spring Hardware Included - Springs Sold Separately
Valving Type: Velocity-Sensitive Deflective Disc
Valving Tuning: Consumer or Factory Tunable
Valving Adjustment: Self-Adjusting
Oil Type: Radflo High-Temp Foam Resistant Suspension Fluid
Pressurization: Nitrogen Gas
Pressure Amount: 200 psi
Sold Individually