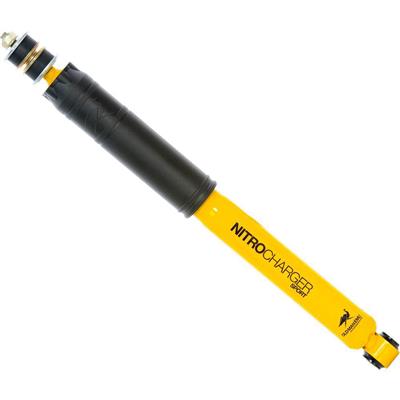 Old Man Emu
3rd Gen 4Runner Rear Shock (Old Man Emu)
$127.00
Back in stock Mid-May!
One of the most rugged shock options on the market for your 4Runner! This was the first shock we ran on our personal build "Sandy" many years ago. When we finally upgraded after 8 years of harsh use, they were still working flawlessly without any leaks or breakages. Definitely a lot of bang for your buck!
Nitrocharger Sport is the most advanced and innovative 4×4 shock absorber on the market. Designed by a dedicated team of OME ride control engineers through an exhaustive vehicle specific development program, Nitrocharger Sport shock absorbers deliver the best control, durability and most comfortable ride over all terrain. Nitrocharger Sports Instantaneously adapt to the terrain, making it the most finely tuned 4×4 shock absorber on the market. All valving work carried out in Australia by OME's ride control engineers for dramatically improved low and high speed control, increased comfort, and outstanding control over all road surfaces. Fully compatible with OME's extensive range of springs, bushes and hardware for a complete integrated 4WD suspension system.
Extended Length: 21.61"
Compressed Length: 13.14"
Travel: 8.47"
Top Mount: OE STEM MOUNT
Bottom Mount: EYELET
Gas Charged: Yes
Quantity: 1