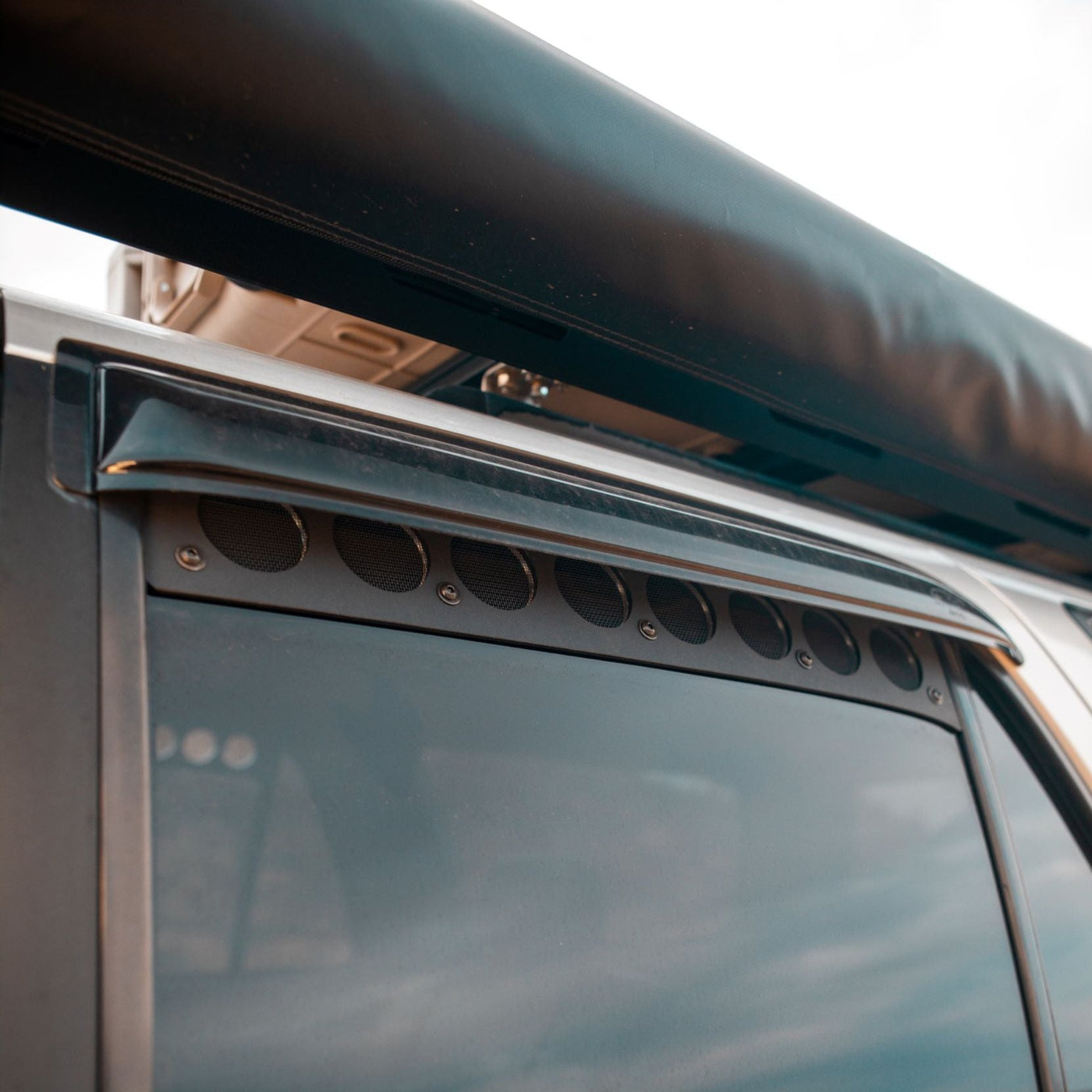 OPT OFF ROAD
3rd Gen 4Runner Window Vents
$195.00
Dog owners and in-cab campers rejoice! You no longer have to choose between fogged up windows or bugs in your truck.
Hand-made by Austin Hautala of Legend Designs in Arizona, these window vents fit easily into the rear passenger windows of your 3rd Gen 4runner. They are cut from high quality 1/8" kydex and aluminum, which makes them rigid and durable so they will last for many adventures to come.
The window vents are very simple to install and uninstall. Simply roll down the window and slide the vent into place, resting it on the glass, then roll the window back up! The foam strip on the inside of the window vent sits nicely on the window glass, as it is seated into place with the window rolled up. They also won't fall out if you accidentally roll the window down, due to the aluminum plate that sits between the kydex.
Lead time: 3-4 weeks, awaiting Kydex restock. Price is for the pair (driver and passenger side).
From the creator:
"My name is Austin. I've been camping ever since I was a kid, which has given me a great passion and respect for the outdoors. I purchased my 4runner in 2020, and I love it. It allows me to explore and off-road to new places I would otherwise not be able to experience. The goal of my modifications is always to make the outdoors that much more enjoyable. One of those mods are these window vents.
The main function of my window vents is to provide ventilation when sleeping in the 4runner. They block pesky insects from wandering inside with a mesh screen. The vents can also be used as dog breathers, which keeps your vehicle and pet more secure than just cracking a window. Last but not least, they look cool and give a unique look to your 4runner!
I love seeing my window vents on other people's rigs, and I hope they help make your adventures that much more enjoyable."