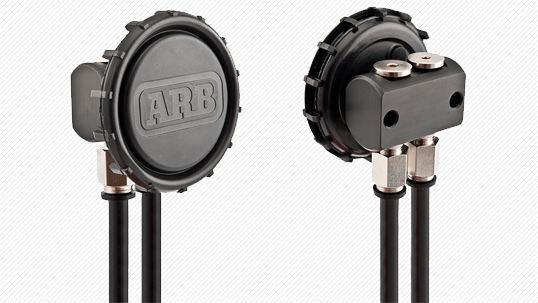 ARB
ARB Differential Breather Kit
$82.00 $82.00
IN STOCK READY TO SHIP
When drivetrain assemblies such as your vehicle's differentials, gearbox and transfer case heat up under normal operation, the air inside expands and increases pressure. To vent this additional pressure, most factory differentials have a one-way valve mounted to either the assembly itself, or on a short extension tube close by.
Unfortunately, when the drivetrain assembly cools down, the air inside contracts, creating a vacuum. When cooling occurs during a water crossing, these one-way valves can draw water into the system, potentially causing expensive damage.
The ARB Diff Breather Kit is designed to provide a high-flow, zero back pressure, zero vacuum breather system to keep your drivetrain free of water. This is achieved with a central high-flow air filter and manifold that will allow up to four drivetrain assemblies to be vented to one central location, positioned high enough to avoid water during crossings.

IN STOCK READY TO SHIP
Part Number: 170112