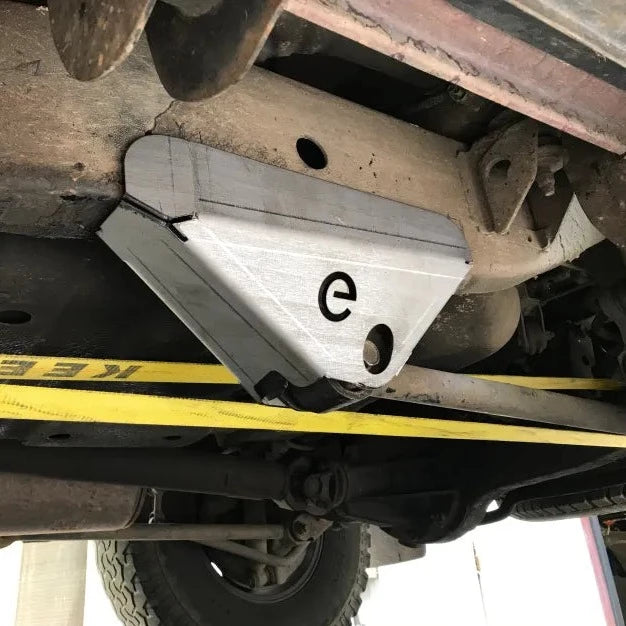 Eimkeith
Lower Link Mount Reinforcement (LLS) - 80 Series Land Cruiser
$126.00
IN STOCK READY TO SHIP

If you're wheeling your FJ80, you're eventually going to beef up your links. Then due to the extreme angles they find themselves in, those beefy short links are going to start bending your link mounts.
If you follow trail reports on the forums, you've already seen the factory lower link mounts (frame-side) fold over during hard use. In addition to being underbuilt for hard wheeling, they were designed with a terrible approach angle! There are aftermarket "skids" available, but they neither reinforce the mount ears (the part that actually folds) nor do they correct the shape/angle of the mount itself.
These WIY Lower Link Reinforcements correct these issues and accommodate beefy joints (the factory mounts do not have adequate clearance for some aftermarket joints to realize their full range of motion.)
-Made from folded 3/16″ plate and self-aligning. Just put the bolt through, trim the angled sides to fit your truck or splay them outward as needed), swing it up to meet the frame, and weld it in. Easy!
Fits: 90-97 Land Cruiser (80 Series)