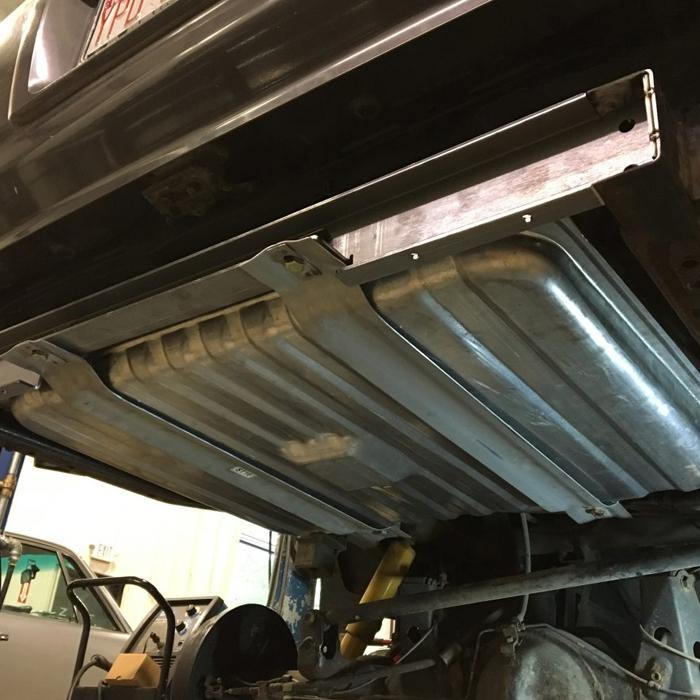 Eimkeith
Fuel Tank Relocation Mounts (FTR)
$173.30
Ships direct from Eimkeith in NC, in stock ready to ship. Orders outside Lower US-48 will have shipping costs billed after order is placed (usually around $20).
As we continue to push the envelope in our 3rd gen 4Runners, we are learning that our fuel tanks are a glutton for beating. The answer is relocating them from the factory location and replacing them with f150 auxiliary tanks in the rear, where the factory spare tire mount normally resides. While there is still development work occurring in regard to wiring & plumbing, Eimkeith designed these weld-on fuel tank mounts to facilitate the actual physical installation of the tank itself.

These were designed to tuck the tank up in between the frame rails where it would be protected and position the tank to the left a bit for extra exhaust pipe clearance at the right front corner of the tank. For those of you with a 1″ body lift, you simply need to cut out the spare tire crossmember and weld the mounts to the truck. Those without a body lift will need to clearance the rib below the floor as needed to clear the top of the tank.