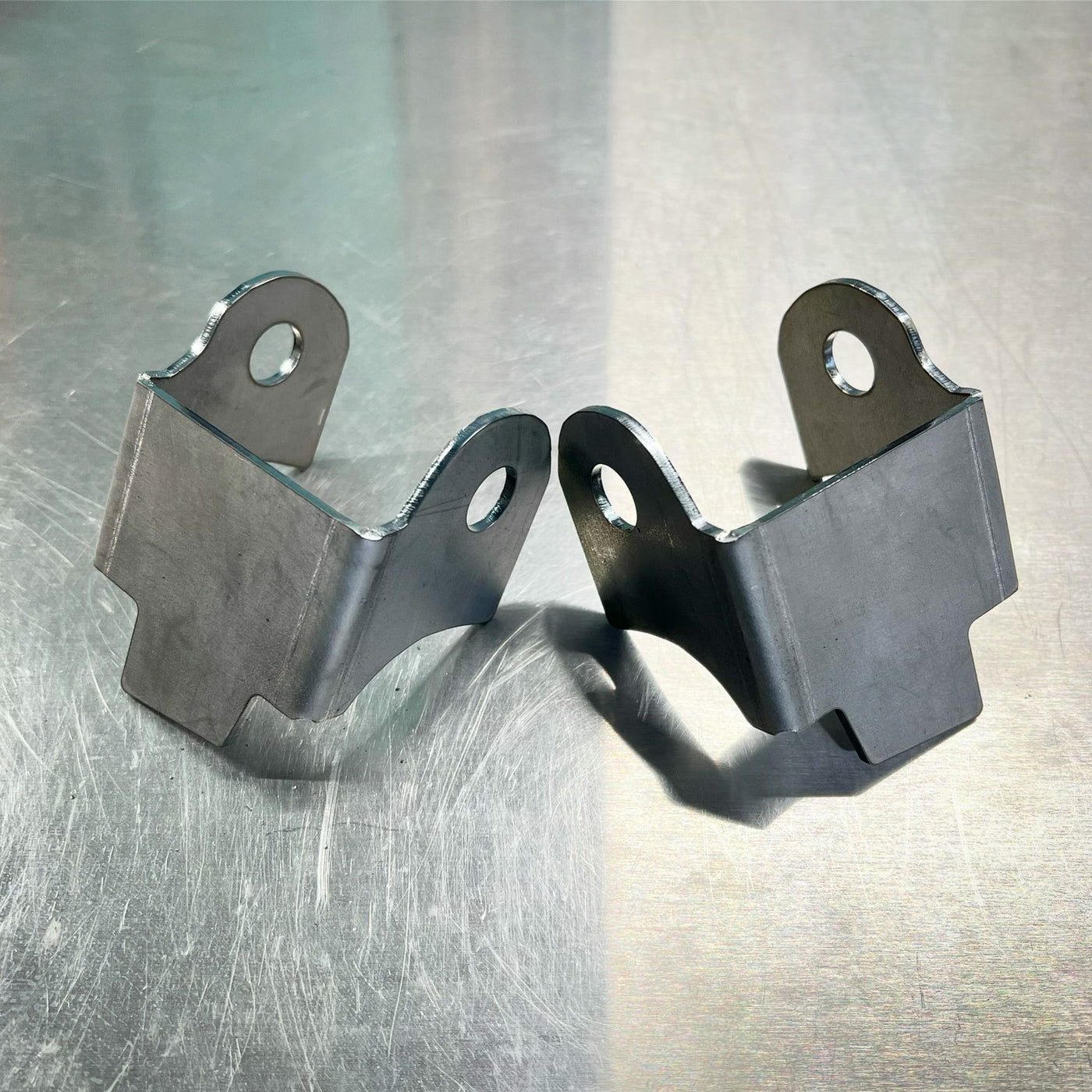 Freel Good Performance
Lower Link Axle Mount Reinforcements (96-02 4Runner)
$79.00
BACK IN STOCK!

So you upgraded the frame-side lower link mounts with that slick eimkeith LLS kit, but now you're worried about the thin material on the axle end mounts. Or maybe you've already damaged them, like we did on our shop truck 'Sandy' (see photos), and need this kit to help straighten them back out... Either way, these FGP reinforcements add some necessary strength to your lower link axle mounts, so you can continue playing in the rocks and running those beefy upgraded joints safely.
One kit includes both driver and passenger side reinforcements for the lower link mounts on your 3rd Gen 4Runner's rear axle.
Details:
Laser-cut 1/8" PNO steel
Self-aligning fitment for easy WIY install
2 reinforcements included (driver and passenger)
Fits 1996-2002 4Runners only.
Note: photos were taken during development. Production kit has even better fitment and more weld surfaces. Will update photos ASAP!