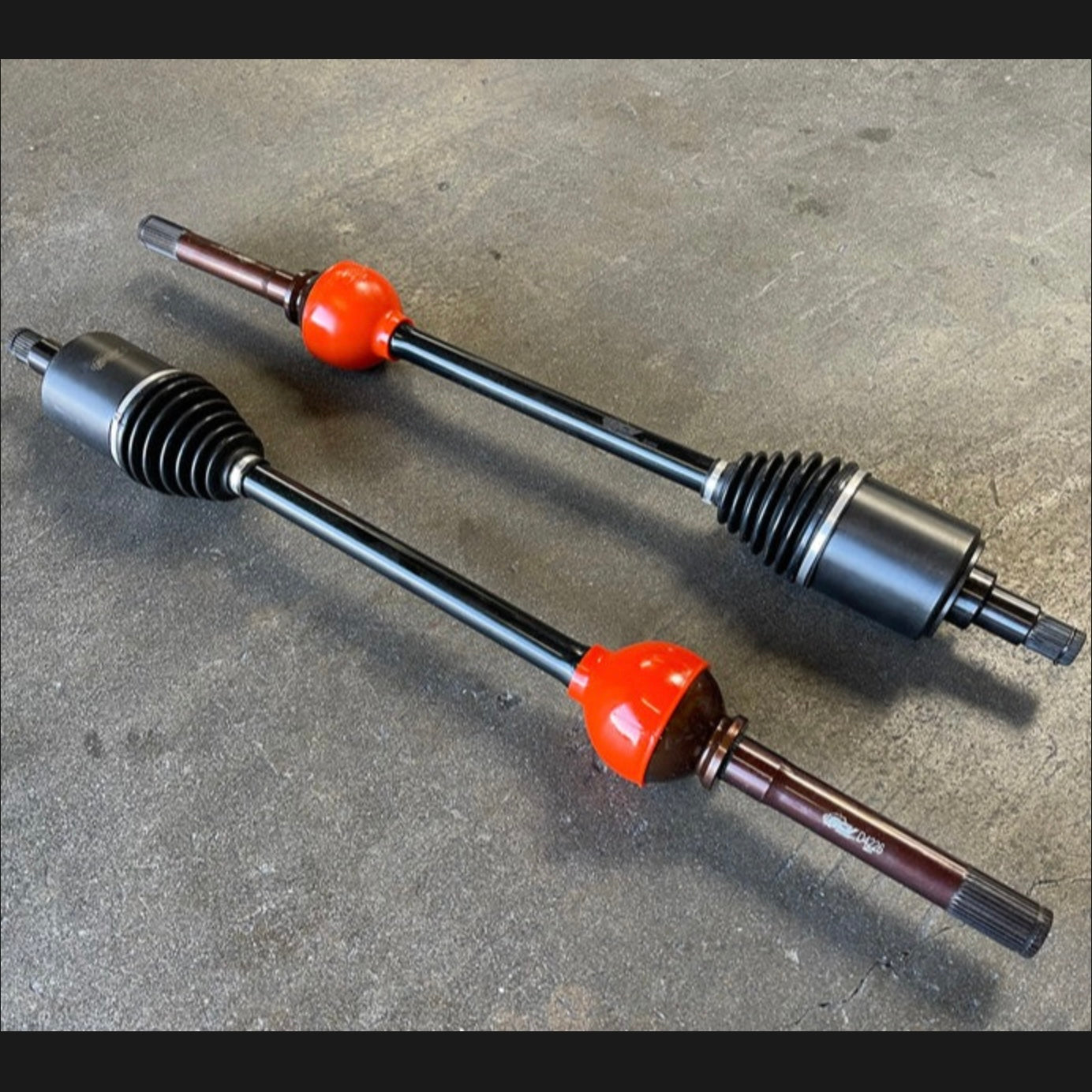 RCV Performance
RCV Axles for Solo Kits / Toyota Menu
$2,295.00
The Toyota RCV Axle Package for our 4WD Mid-Travel, Long Travel, and XLT Suspension kits that use our Dana 44 Full Fabricated Spindles.
RCV Axles are the ultimate solution for those needing increased strength and higher angles for ns. Using the same technology in desert racing IFS use, these axles are designed to handle any type of abuse. The axles provide increased range of articulation for vehicles modified with a lift kit or long-travel suspension.
Applications
All Toyota models using our Full Fabricated Spindles
Mid-Travel with Fabricated Dana 44 Spindles
Long Travel with Fabricated Dana 44 Spindles
All of our XLT kits
Toyota RCV Axle Package Specs
4340 Center Axles
RCV proprietary inner high angle joint
30 spline GM outer stub axles
GM outer hardened 4340 CV joint with chromoly cage
Warn 4WD Part-Time Hubs
Rockwell 65 hardness
RVC Performance Products back their axles with a "No Questions Asked" limited lifetime warranty against breakage. All warranty claims are to be done solely through RCV.