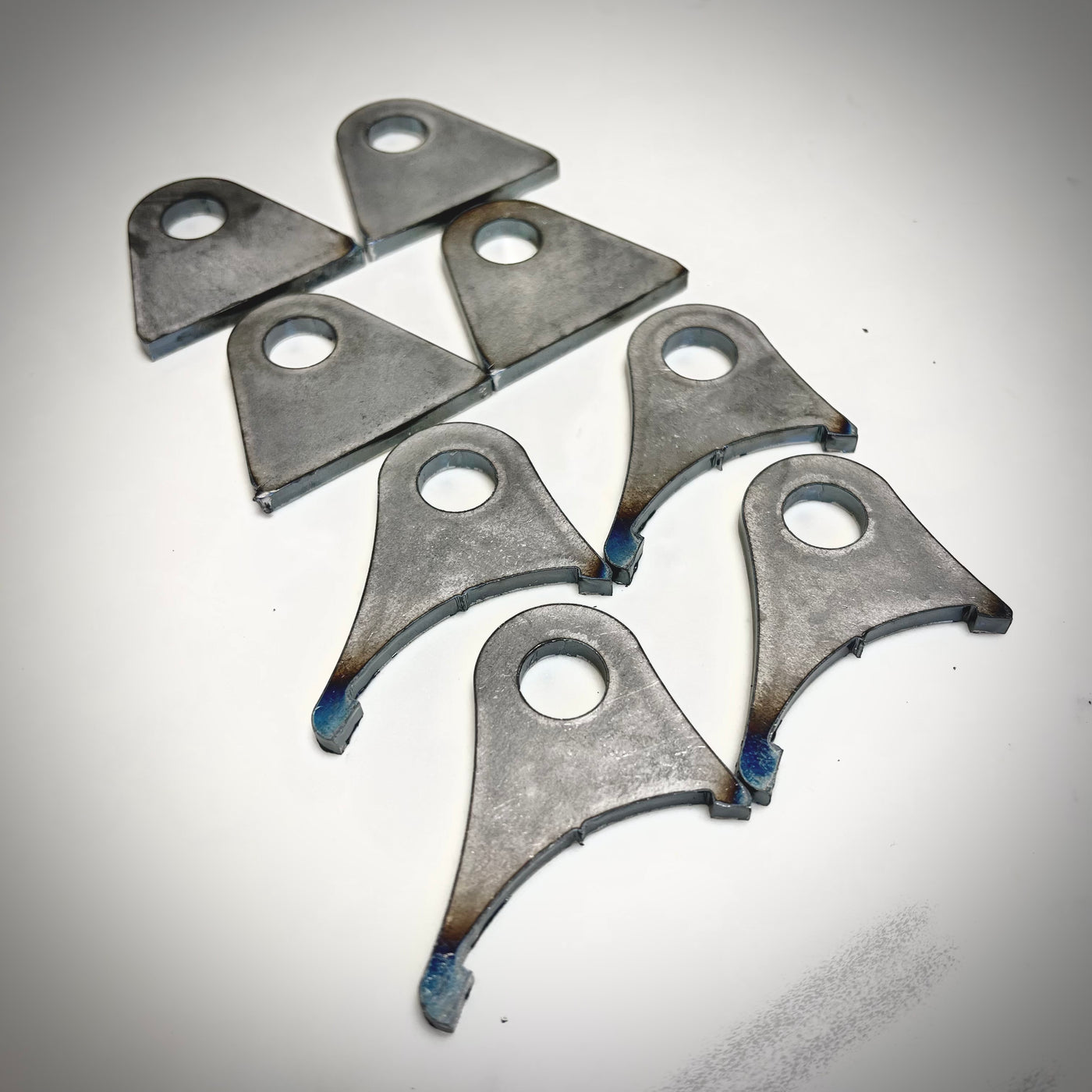 Freel Good Performance
Rear Axle Limit Strap Tabs
$35.00
IN STOCK READY TO SHIP.
Limit straps are an important component to any performance suspension setup. Protect shocks from damage during sudden drops of unsprung weight, prevent springs from falling out, keep your drivetrain within safe operating angles... whatever your reason, the FGP Limit Strap Tab kit will make the job a whole lot easier.
One kit includes all tabs needed to double-shear mount one pair of straps to your rear axle housing and frame.
Details:
Laser-cut 3/16" PNO steel
8 tabs included total (4 axle tabs and 4 frame tabs)
1" distance from center of eyelet to mounting surface on all tabs
Limit straps and hardware not included, 1/2" bolts recommended
Strap length will vary based on vehicle and shock length / position
In stock ready to ship!