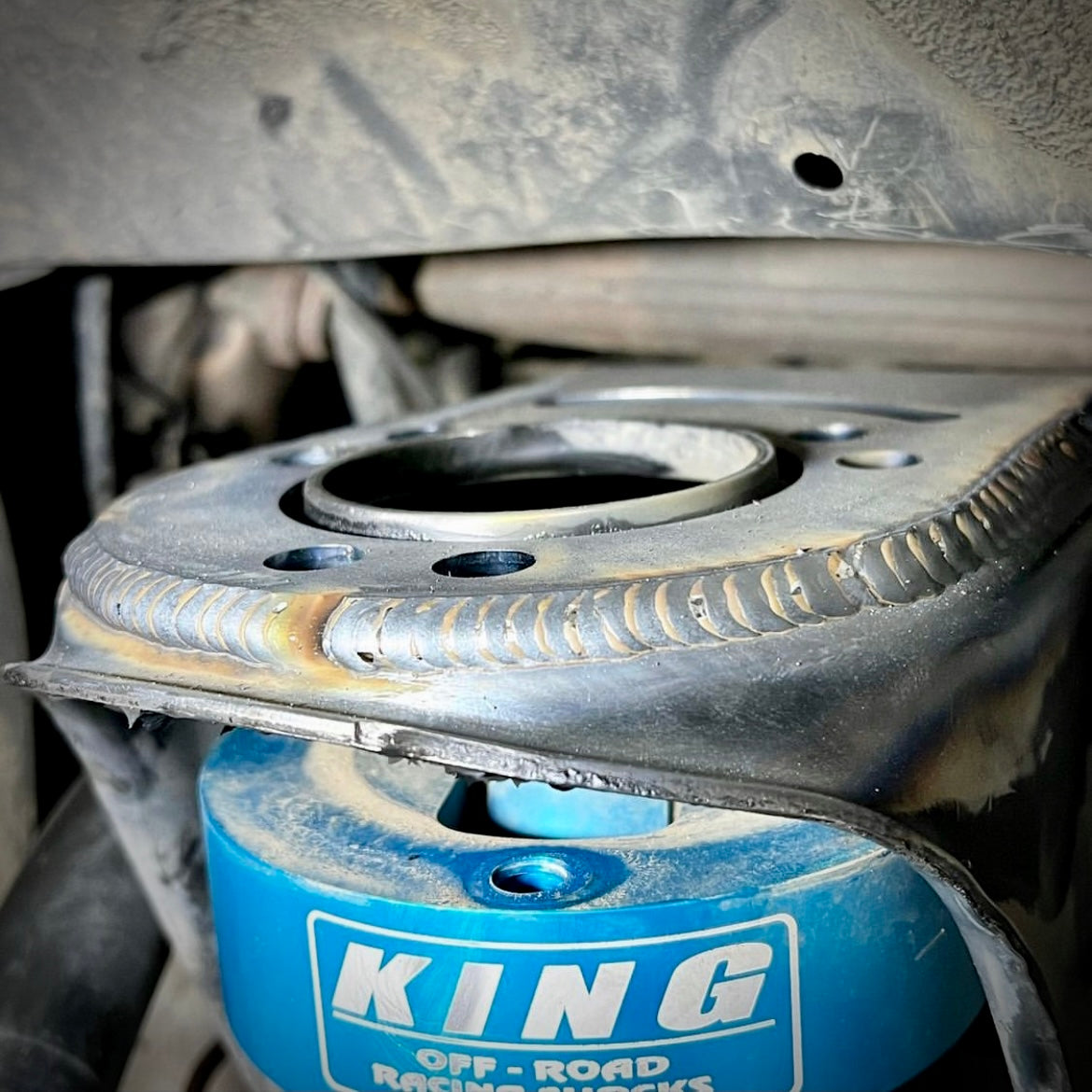 Eimkeith
Strut Tower Reinforcement (STR) - 3rd Gen 4Runner, 1st Gen Tacoma/Tundra/Sequoia
$36.50
BACK IN STOCK, READY TO SHIP
Have you seen the photos of cracked strut towers on early generation Tacomas, 4Runners, Tundras and Sequioas? It's a problem, and Eimkeith fixed it.
This kit includes two 3/16″ thick upper mount reinforcement top plates: prevents bowing and cracking of strut mount.
When used in combination with limit straps (limit strap tabs are included in Eimkeith's lower control arm reinforcement kit) these should eliminate strut tower cracking altogether. (We're not guaranteeing that you cannot break your truck, but we'll be impressed if you do.)

As with Eimkeith's other stuff, this is WIY (Weld-It-Yourself) but self-aligning and easy to install.
Fits 96-02 4Runner, 95.5-04 Tacoma, 00-06 Tundra, 00-07 Sequioa. ONLY ONE KIT NEEDED PER VEHICLE, kit comes in pairs.