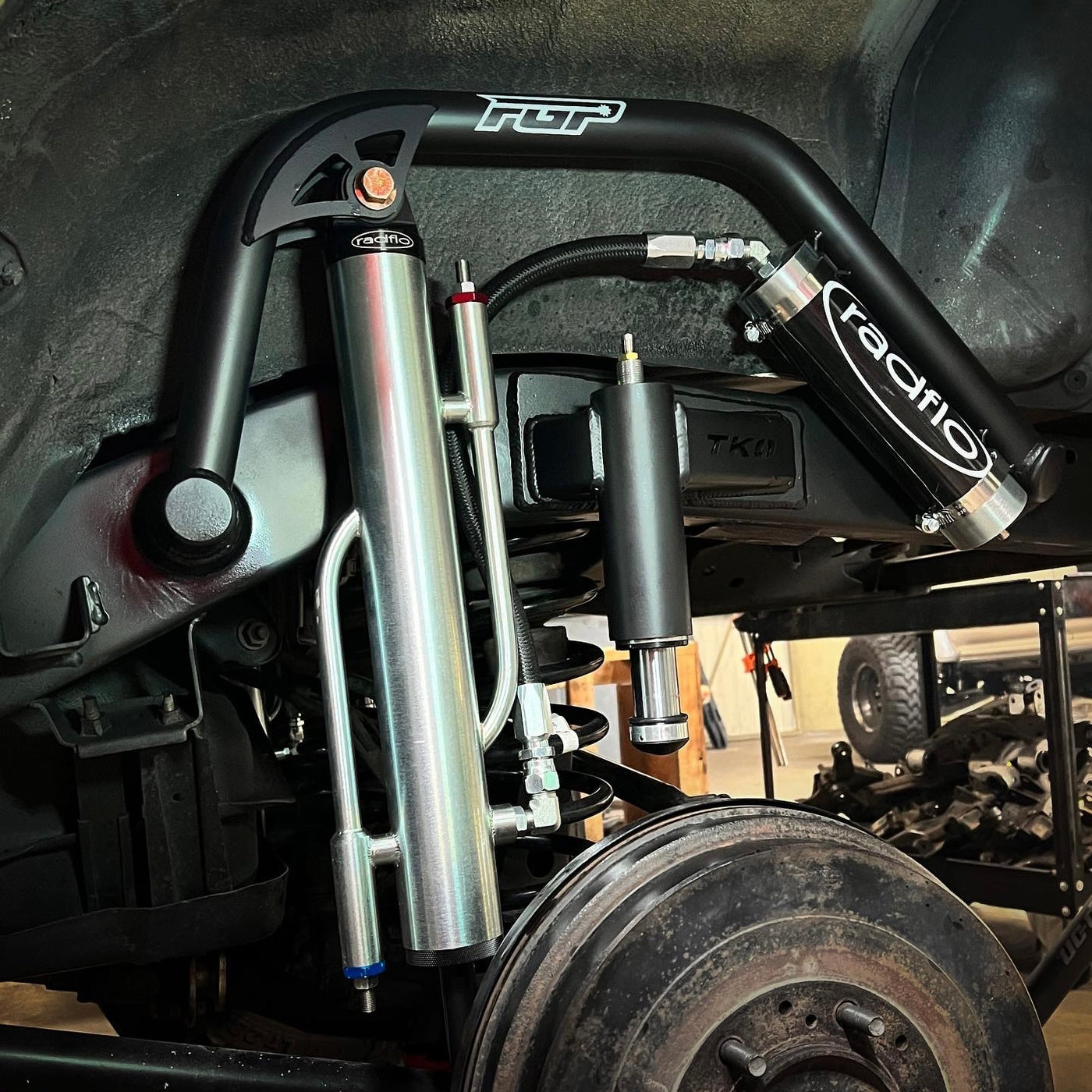 OPT OFF ROAD
Two-Tube Bypass Shocks (for OSR)
$1,770.00
Custom built by Radflo Shocks for the Freel Good Performance Outboard Shock Relocation (OSR) kit, these two-tube bypass shocks push the limits of the 3rd Gen 4Runner's rear suspension. Tube layout, shock body, reservoir fittings, hose length... virtually everything about these shocks is unique so it fits like a glove in the (tight!) space between the frame and tires where the OSR is mounted. These shocks DO require frame notching, like any other 2.5in shock will. Frame notch filler plates can be purchased with your OSR kit, but contact us if you need them separately for any reason.
NOTE: 14 Inch option not recommended for rear ends with stock geometry. LT3 or other long travel solution is required to safely obtain this much travel.
Details:
One pair of 2.5 x 12 or 14 inch bypass shocks
Remote reservoirs with angled fittings
Fully custom low-profile two-tube layout
12 Inch lengths: 19in collapsed, 31in extended
14 Inch lengths: 21in collapsed, 35in extended (LT only!)
Price is PER PAIR, not per shock. Lead time ~4-6 weeks. Custom shock tune included.
(Note- shocks in photo were one of the prototype sets. There is one difference between them and the production version. Your shocks will come with a welded-on 90 degree tube that attaches to the reservoir hose, versus a straight tube with an angled fitting like in the photos. Long story short, yours will look even nicer!)