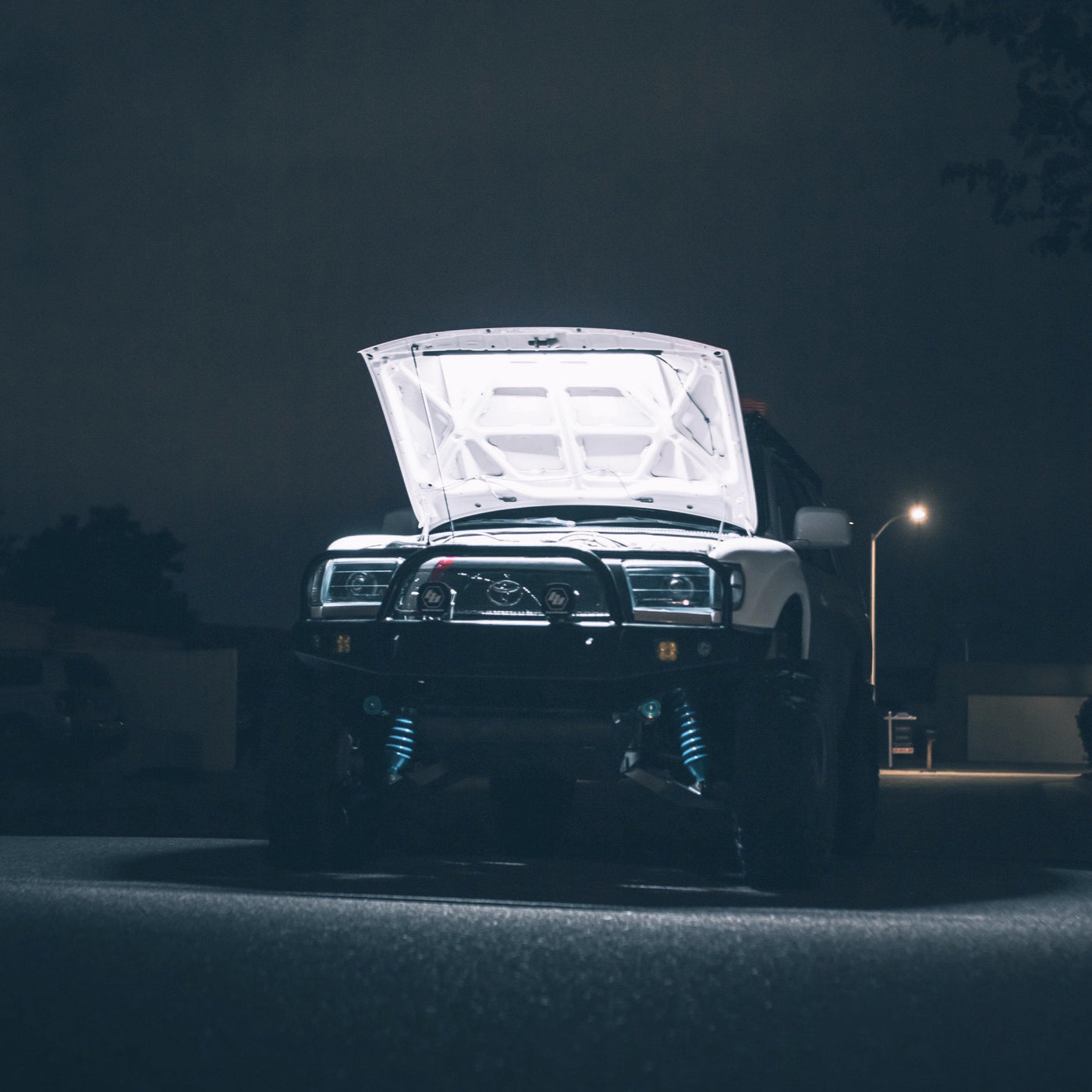 Scarab Offroad Technologies
Under-Hood Light Kit
$70.00 $85.00
Alpha kits in stock ready to ship! Bravo and Charlie kits still pending.
The Scarab Offroad Under-hood Light Kit is an essential modification for anyone who frequently works on their engine in or out of the garage!
At just under 1000 lumens, these kits are extremely bright, and perfect for lighting up every nook and cranny of your engine bay. Whether at night or during the day, the 30" light strip makes maintenance and repairs a breeze!
Completely waterproof and modular in design, the wiring is durable, easy to install, and easy to replace (if ever need be). These pressure sensitive, automatically activating kits are available now for most Toyota truck models!
Alpha:
1st - 4th Gen 4Runners (1984 - 2009)
1st - 2nd Gen Tacomas (1995 - 2015)
FJ Cruisers (2007 - 2014)
1st Gen Tundras (06 and older)
1st Gen Sequoias (07 and older)
Bravo:
5th Gen 4Runners (2010 - present)
3rd Gen Tacomas (2016 - present)
GX470s and GX460s (2003 - present)
Charlie:
2nd - 3rd Gen Tundras (2007 - present)
2nd - 3rd Gen Sequoias (2008 - present)
80 Series Land Cruiser (1991-1997)
6th Gen Broncos (2021 - present)
If you do not see your vehicle listed above, please contact us! We will instruct you on how to measure your engine bay, so we can service your vehicle platform!

Each kit features:
30" LED Light Strip with 3M Adhesive Strip

Toggle-able Kill Switch Push Button

Pressure Sensitive Switch that functions with hood

In-Line Fuse with Battery Hookup
Completely IP66 Waterproof Rated
Modular Wiring Quick Disconnect Points
Link to official install video: CLICK HERE
Current lead time: ALPHA KITS IN STOCK.